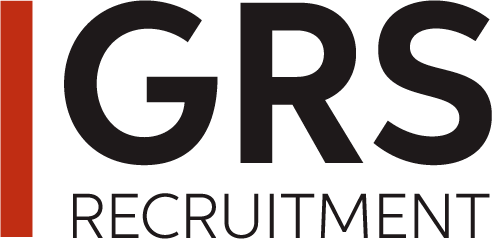 Risk Manager - Family Office-Funds - Limassol - SS920999
GRS Recruitment
Λεμεσός

Μόνιμη
Πλήρης Απασχόληση
Πριν 4 μήνες

Κάντε αίτηση εύκολα
GRS are working with a discreet Family Office based in Limassol that invests in global markets and due to their organic growth, they are creating a new Fund in Cyprus to efficiently manage the Family's assets. Our client is seeking a Risk Manager to join their team. The successful candidate must hold CySEC advance examination certificate and be registered in the public register of certified persons kept by the CySEC. If you would like to apply for this role , please send your CV to steve@grsrecruitment.com.

MAIN DUTIES AND RESPONSIBILITIES
Identifying and evaluating the fundamental risks faced by the AIFM and managed AIFs.
Establishing, implementing and maintaining adequate risk management policies and procedures which identify the risks relating to the AIFM's activities and processes.
Implementing effective risk management policies and procedures in order to identify, measure, manage and monitor on an ongoing basis all risks relevant to each AIF's investment strategy to which each AIF is or may be exposed.
Ensuring that the risk profile of each AIF managed by the AIFM is consistent with the risk limits set in accordance with Article 44 of the Commission Delegated Regulation (EU) No. 231/2013 and correspond to the AIFM's size, portfolio structure and investment strategies;
Monitoring portfolio management as regards adherence to any established risk limits and inform the Board of Directors for any identified inconsistencies.
Conducting, periodic appropriate stress tests and scenario analyses to address risks arising from potential changes in market conditions that might adversely impact the AIFM or the AIFs it manages.
Reviewing each AIF's liquidity and ensuring that each AIF maintains a level of liquidity which is appropriate to its underlying obligations.
Analysing the potential hazards associated with the recommended framework on which investment decisions/advice are based.
Monitoring day-to-day operational risks.
Maintaining appropriate internal control systems designed to manage key risk areas.
Outlining the current level of risk incurred by each managed AIF and any actual or foreseeable breaches of any risk limits set, so as to ensure that prompt and appropriate action can be taken.
Establishing such risk measurement arrangements, processes and techniques as are necessary to ensure that the risks of positions taken and their contribution to the overall risk profile are accurately measured on the basis of sound and reliable data and that the risk measurement arrangements, processes and techniques are adequately documented; and
Analysing the target markets, their trends, liquidity and market risks from the risk management perspective.
CANDIDATE PROFILE
Secondary education degree or an equivalent qualification or certificate;
University or postgraduate degree in a field related to economics or finance, including banking and finance, or business management (business administration), risk management, management information systems, university or postgraduate degree or other equivalent qualification in a field related to the investment strategies that the AIFM is licensed to pursue or intents to obtain an authorization for, or adequate professional experience in full-time occupation in the financial sector;
Professional qualification e.g. Chartered Financial Analyst, Chartered Investment Fund analyst etc.
Due to the high volume of applications we receive at GRS Recruitment, only shortlisted candidates will be responded to.

To apply for this position, please email your CV to Stephen Slocombe, steve@grsrecruitment.com quoting the above job reference or call +357 25 342 720 for further information.

Cyprus Jobs