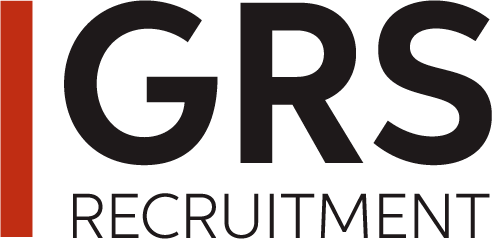 Linux System Admin / Developer
GRS Recruitment
Λεμεσός

Μόνιμη
Πλήρης Απασχόληση
Πριν 2 μήνες

Κάντε αίτηση εύκολα
JOB DESCRIPTION

Ref#HE921405

GRS are seeking for a Linux System Admin / Developer to join an established and growing Forex firm in the Web Development department. The firm has a team of Forex experts who are growing the brand and pride themselves on being one of the top brokers globally. The successful candidate will offer a solid background & experience in Linux based server administration, specifically focused on delivering web applications to a global audience. If you would like to apply for this role , please send your CV to hayley@grsrecruitment.com.

MAIN DUTIES AND RESPONSIBILITIES
Administration of multiple Linux CentOS servers and configurations.
Responsible for the availability of servers across products and services including proactive monitoring of systems.
Development and maintenance of configuration management to provision new servers or provide updates to existing infrastructure.
Deployments to production systems ensuring no downtime for clients as well as providing updates to deployment procedures in a variety of projects.
Provide input on stability, scalability and security of the environment and support to developers when needed.
Day to day Linux support to business requests and back-end work on internal web systems and applications.
Development work to support the team and business priorities with the benefit of gaining knowledge of applications / services maintained.
CANDIDATE PROFILE
Comprehensive experience in Linux based server administration, preferably CentOS including strong command of terminal and shell scripting.
Comprehensive experience in LEMP stack configuration in a load balanced, distributed environment.
Practical experience in server configuration practices and technologies (Puppet, Ansible) including building and monitoring production servers.
Practical experience troubleshooting production issues and working with different teams to understand and resolve problems and minimize impact on clients.
Practical experience deploying projects to staging or production environments.
Experience with Code as Infrastructure practices and development.
Experience in high availability, high traffic configurations.
Experience in MERN stack configuration in a load balanced, distributed environment.
Experience with Memcached / Redis configuration.
Firm understanding of concepts such as caching, proxying, content distribution, WebSockets, remote synchronization, load balancing and persistent backups.
Solid knowledge of version control tools (GitHub).
Familiar with Disaster Recovery concepts and procedures.
Proficient in web technologies (PHP, JS) and knowledge / experience in PHP MVC frameworks.
Experience in performance testing and reporting.
COMPANY BENEFITS
Fun and creative work environment
A competitive compensation package will be offered to the successful applicant which includes great benefits
Job Summary

17 November 2020

Permanent

Full Time

HE921405

hayley@grsrecruitment.com

+357 25 342 720

GRS Recruitment