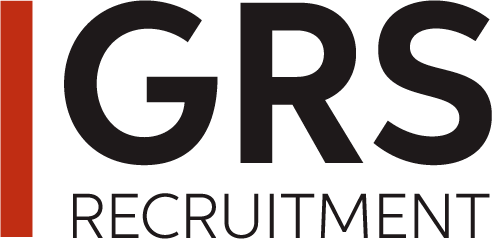 Training Delivery Executive
GRS Recruitment
Λευκωσία

Μόνιμη
Πλήρης Απασχόληση
Πριν 4 μήνες

Κάντε αίτηση εύκολα
JOB DESCRIPTION

Ref#EO920935

An award winning, global provider of customized performance improvement programs and training are working with GRS to recruit a Training Delivery Executive in Nicosia. The successful candidate will deliver programmes nationally related to Soft Skills, Management, Leadership, Sales and product training. If you have the necessary skills and experience, we look forward to receiving your CV for the Training Delivery Executive role based in Nicosia.

MAIN DUTIES AND RESPONSIBILITIES
Deliver/facilitate training and development classes on a national and international basis to meet the stated objectives of each course within the client's learning curriculum aligning these to business goals and needs.
Manage time effectively in order to plan, organise and deliver learning programmes in a timely manner, delivering course objectives in line with class timetables.
Maintain and develop Subject Matter Expertise in specified fields (Leadership and Management skills plus Professional/Personal Skills capabilities) to a professional standard.
Maintain and develop Subject Matter Expertise in specified fields (sales and product specific as required) to a professional standard.
Engage fully with the wider Financial Services Delivery Team in order to maximise our delivery capability across the wider group. Also, to provide support and expertise to the design and development of new programs where required.
Ensure that all training is effectively and efficiently evaluated using the appropriate documentation/systems. Use this information to improve personal and course effectiveness.
Evaluate training and development programs, assess the quality and relevance of material being delivered. Provide feedback to the course owners on improvements that can be made.
Build constructive and value adding relationships with all key internal and external stakeholders as required. Acts to resolve any issues associated with delivery to client group, ensuring appropriate stakeholders identify and take required steps.
Ensure that the Equality and Diversity, Health and Safety and Quality Operating Policies and Procedures are adhered to within your area of responsibility and that any non-compliance is reported to your Manager.
Ensure that the Corporate Values of the Company are actively promoted and implemented at all times.
Support a culture that promotes teamwork and discourages divisiveness at all organisational levels.
Act in accordance with your confidentiality agreement with the company at all times.
Participate in the staff development programme within the framework of IIP and within the agreed individual staff development plan.
Communicate with internal and external agencies, staff, customers, management and peers in a manner appropriate to your position at all times.
Make decisions and implement actions, involving customers, employees, suppliers, partners and peers, which are in accordance with the values of the Company.
CANDIDATE PROFILE
Experience of delivering Leadership and Management training courses within a Financial Services and/or insurance environment
Experience of delivering sales and product training within a financial services and/ or insurance environment
Excellent facilitation, training and presentation skills used to audiences at all levels
Excellent written and verbal communication skills and an ability to challenge and facilitate discussions
An appreciation of the core activities of Performance Management, People Leadership, Coaching and Communication
Practical experience working with corporate/commercial clients and current market awareness
Proven ability to work in a fast-paced environment and adapt quickly to change
Proven time management and organisational skills
Effective team worker with strong interpersonal skills and good stakeholder management awareness
Job Summary

3 September 2020

Permanent

Full Time

EO920935

elysseos@grsrecruitment.com

+357 22 769 369

GRS Recruitment